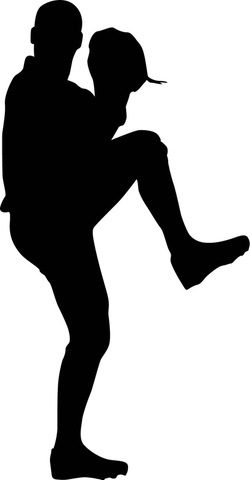 The Strike Pitcher system provides the following:
The ability to create a personal template of a pitchers mechanical delivery

Compares each additional delivery to that template

Reports in percentages' how efficiently the motion can be repeated

Monitors the behavior of the baseball in flight and provides characteristic's of that flight (speed & rotation)

Ability to recognize the spin pattern of the pitched baseball

Provides age appropriate training modules - single pitch exercises through batter specific pitch plans

Provide age appropriate rating guidelines for velocity, speed change differential and pitch plan execution
Provides Training Module Teams for the various levels of the game.
offers as a default setting five teams of projected batters of various heights with associated strike zone's and various skill levels to assist in the development of strategic thinking in the user.

Provides a data base capable of storing pitching sessions of the user. The data base also has the ability to list in descending order the rankings of age specific users according to the criteria provided by the system, such as velocity, speed change differential and pitch plan execution.
This information will be used as advanced scouting for college and professional programs

Ability to explain pitch type's, proper grips, execution and purpose in a kiosk setting

The link below will direct you to Hardball NY which has partnered with Mforcesports, a division of Atomatic Sports, in the and utilization of the Strike Pitcher Program.
---